Wow. It's hard to believe The Root Budgeting System is going to be a year old!
It was November 17th of 2020 that the ebook version was released.
I remember when The Root Budgeting System was just a dream. It was back when the actual system was barely off the ground.
I longed to create something of value and put it out into the world—something that could actually help people. 
What I didn't want to do was just create something for marketing purposes or to get recognition or any of those things. 
My goal was, is, and always will be to change financial lives and show people how to build the life they want with their money.
Out of that came the book and the system, The Root Budgeting System.
What is The Root Budgeting System?
The Root Budgeting System is a simple five-step process for creating your perfect budget.
That's right. You're not using my budgeting method or the budgeting method of the financial guru down the virtual street.
You're creating your own budgeting method specifically built to manage your money and build the life that you want—all in a way that makes sense for you.
That's why The Root Budgeting System is a system and not a method. You're creating your own.
Why is this beneficial? 
The simple answer is because you're you—and I'm not.
Most financial educators, coaches, and gurus teach you how to manage money in a way that they see fit. 
But you're not like anyone else in the world so why should your budget be just like everyone else's budget?
I created The Root Budgeting System to teach you how to create your own budget that will be simple to maintain, resonate with who you are, and grow as you grow.
It's designed to show you how to create true financial freedom now—the kind where you are in complete control of your money. 
It allows you to say goodbye to financial stress by showing you how to manage your money in a way that will fit who you are instead of forcing you to fit into a mold.
When you create a budget like this, it feels as good as it sounds.
Celebration!
So to celebrate The Root Budgeting System's birthday, we're doing a special discount on Amazon through the END OF THE YEAR!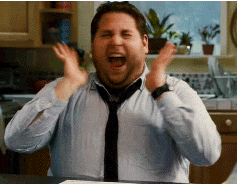 Starting tomorrow, you'll be able to get the Paperback version of The Root Budgeting System at a 33% discount.
And you'll be able to snag the ebook version at a whopping 70% off!
Both versions give you access to the simple five-step process with specific action items to do at the end of each chapter as well as a workbook to help you apply the principles in the book.
Can You Do Me a Favor?
First, if you purchase the book, I want to extend a heartfelt THANK YOU!
I hope the book changes your financial life.
Second, would you be able to do me a favor and write a review of the book on Amazon.com? 
I would be forever grateful. 
If you're interested in picking up the book, feel free to click one of the links below (depending on your preference of paperback or ebook) to be taken directly to the product page.
The Root Budgeting System Paperback
The Root Budgeting System Ebook
Thank you again for all your support! I am looking forward to continuing to serve you and help you build the life you want.